Car Washing Is Competitive…
Your Building Can Be Too.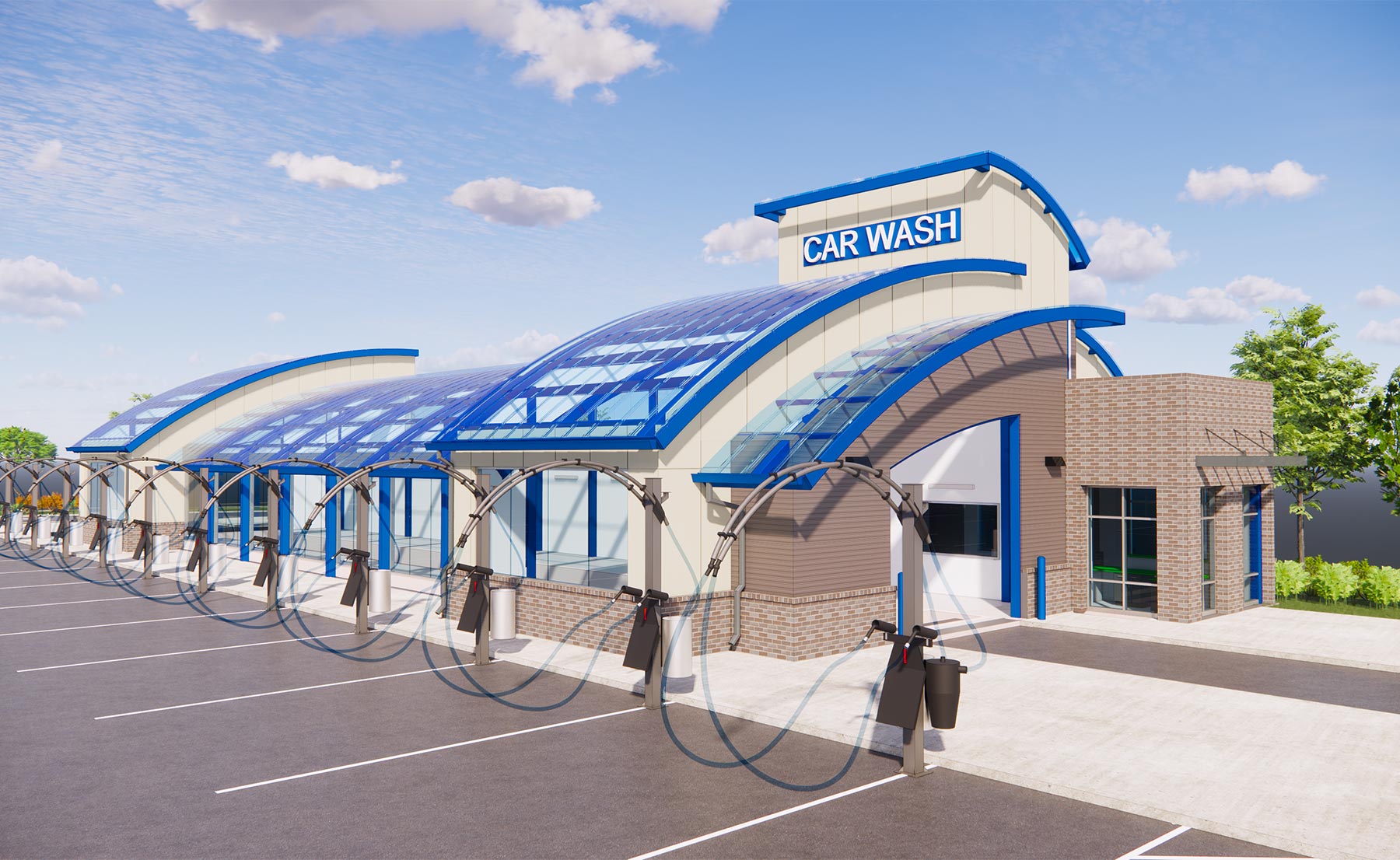 A modern steel and glass design that illustrates cascading water, fused with a dramatic tower and light wall feature.
The Premier is designed for high capacity, washing as many as 150+ cars per hour
The tunnel equipment completes the entire wash/dry process on the exterior of the vehicle
Self-serve vacuums are provided for customers to clean their vehicle's interior
This is currently the fastest-growing car wash type in America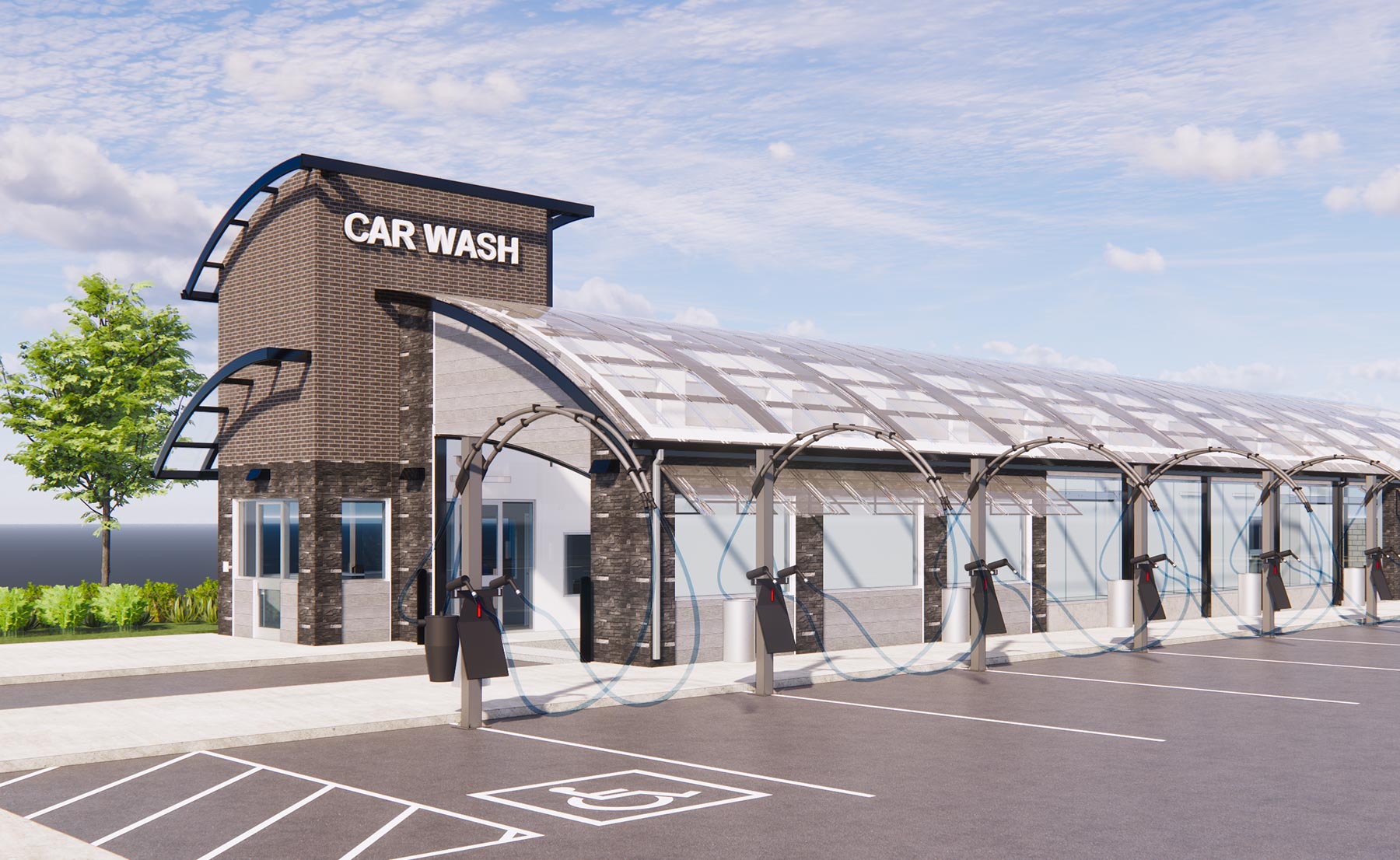 A simple, sleek design with attractive and minimalist modern accent features throughout.
The Slimline condenses the express tunnel into a compact model designed for small sites
Office space, equipment room, & building width are all optimized for a smaller footprint
The tunnel bay width remains open and spacious for customers
Building can be as short as 50', making this profile perfect for a mini tunnel on a tight site