Experience the Difference

Find Out Why a Car Wash Building Is the Right Choice
Maybe you are a first-time operator looking to enter the market with a building that draws customers in and creates an experience they keep coming back for… or maybe you are a seasoned owner ready to consolidate your place in the market with a brand that stands out from your competition. Either way, Car Wash Buildings has the package to help you build a stunning building that will project your brand into an entirely new dimension.
Customer Experience
According to a 2014 study by the International Car Wash Association, the #1 reason people have their cars professionally washed is because it makes them "feel good." The car wash industry is an experience-based industry, and it's time to ensure that every car wash building provides that top-level customer experience from the time that customers enter your site until they leave with a sparkling, shiny car.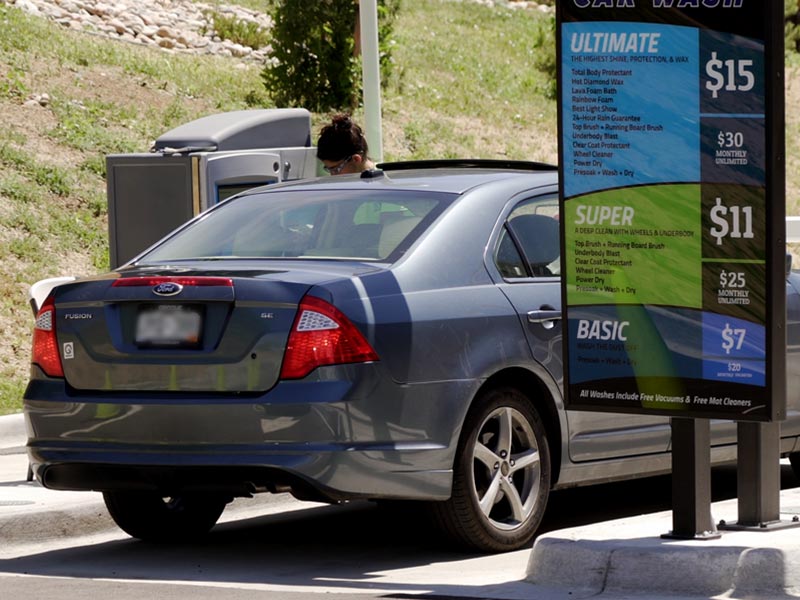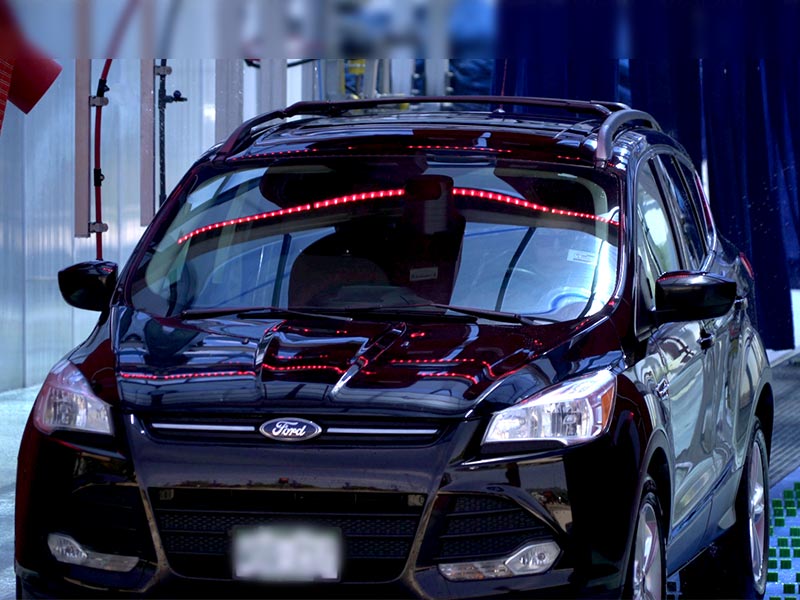 Cutting Edge Design & Materials
From the modern arched roof to the endless glass wall, our building is among the most beautiful and modern express car wash facilities in the country. The open steel beams, glass walls, and curved roof with translucent polycarbonate roofing allow natural sunlight to create a bright and airy environment that is pleasant and aesthetically appealing to customers. Research has shown that sales can increase by 40%+ when using natural light or "daylighting" in the retail environment.
Unique Light Wall
Forget the signs that drivers are mentally trained to ignore anyway, you can turn your entire building into a 24/7 marketing tool that projects energy and excitement in drive-by traffic. The light wall is visible through the glass walls and can be programmed to different color schemes to match your branding or even seasonal advertising. Green and white for Christmas, Red White and Blue for 4th of July, pink for Breast Cancer Awareness fundraisers . . . the creative possibilities are endless.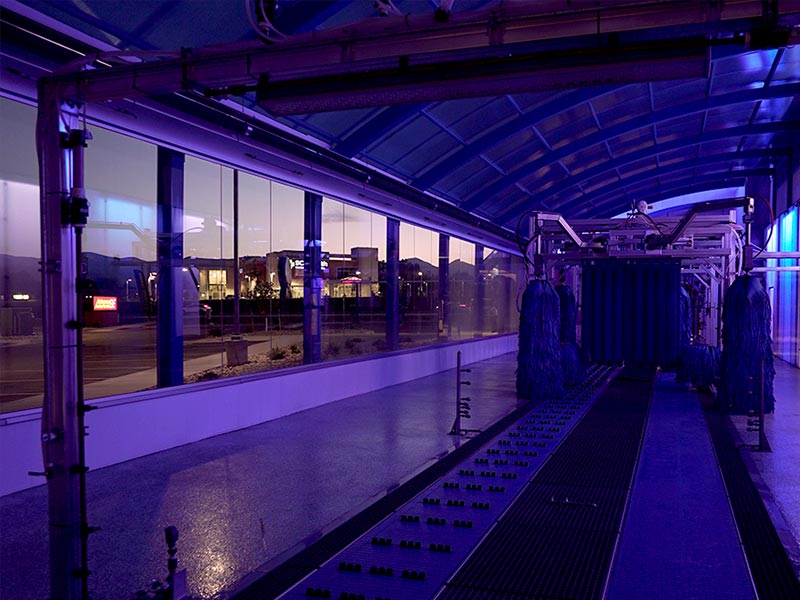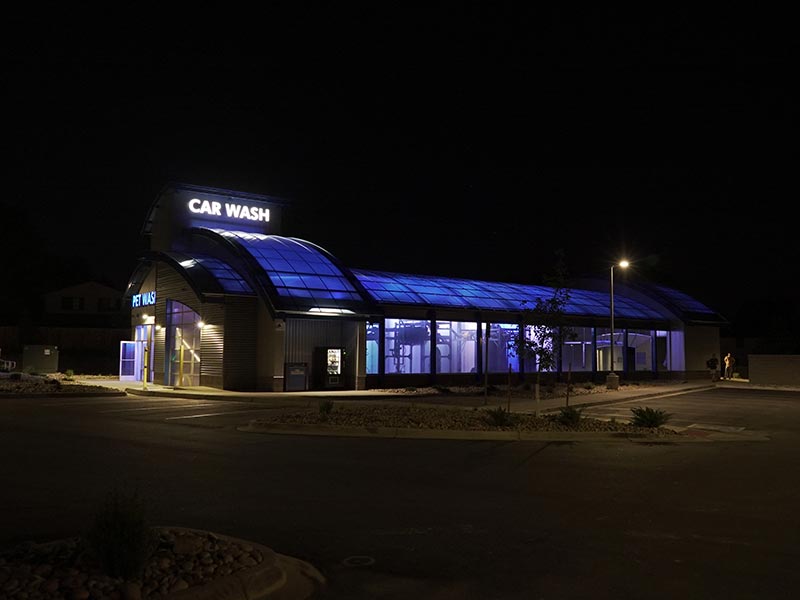 Pre-Manufactured Package with Customizable Options
When you buy a Car Wash Building, you are buying a package that is pre-engineered to not only look beautiful, but also meet or surpass national engineering load requirements. Each building package offers these benefits:
Saves you time in design and construction by giving you structural plans that are versatile and flexible and customizable for your individual branded look
Gives you a design that can meet even high architectural standards and provides the beauty and design excellence you need to get approval from the building department or zoning authority
Allows for customization in key areas including tunnel length and office layout, and allows you to incorporate any exterior surface such as brink, stone, stucco, block, etc.